A delicious spiced vegan rice dish inspired by Iraqi tebit – a slow cooked Shabbat stew enjoyed across the Middle East.
For millenia, Jewish cooks have found creative solutions to the problem of making a hot meal for Shabbat lunch. The prohibition against cooking on Shabbat (the Jewish sabbath) has meant that a plethora of slow-cooked dishes has arisen. These richly flavoured one-pot wonders are all started on Friday evening, before Shabbat starts. They simmer away, in tightly sealed pots, for 10 hours or (usually) more, developing complex fragrant flavours and unctuous textures.
Jewish Shabbat Stew
Depending on where you are the world, your Shabbat stew might be:
Yemen/Iran/Libya/Georgia – hareesa, orisa
Iraq – tebit, taybeet, t'beet
Iran (Persia) – chale bibi ("aunt and grandma")
Southern Spain/North Africa – adafina, dafina, t'fina
Morocco – s'khina
Northern Spain/Italy/Greece – hamin
France – shalet
Hungary – sholet
Poland/Ukraine/Baltic states – cholent
Most of these consist of some kind of grain such as rice or barley, plus (sometimes) meat, beans, pulses and vegetables, cooked together in a liquidy broth. Some include whole eggs, dumplings or other additions. Spices and seasonings reflect their different geographical origins.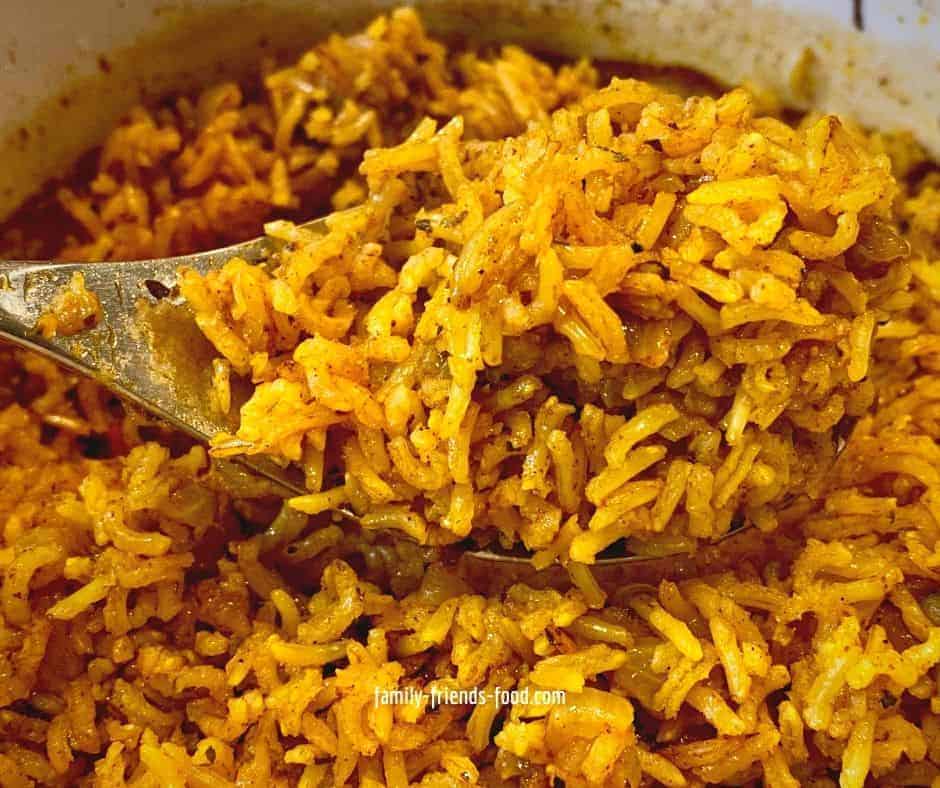 Long slow cooking
Because these dishes cook for way longer than one would typically cook a stew, it is essential to choose ingredients that can stand up to the process! Over the years I have discovered by trial and error that onions and mushrooms can withstand long slow-cooking far better than vegetables like courgettes or leafy greens.
Similarly beans, chickpeas and dense vegan proteins like seitan hold up better than softer ones like tofu, which tends to disintegrate.
Root vegetables like carrots, parsnips and potatoes are somewhere in between. They become soft and velvety, but usually hold their shape. Of course it's also necessary to cut the vegetables into large pieces rather than small dice.
Depth of flavour
This long cooking method also means that flavours can infuse right through the food. Even eggs added to your cholent, hamin, or dafina will be brown all the way to the centre by the time you come to eat them. These 'haminados' or brown eggs are considered a delicacy among some communities. They are served alongside the stew, or may be eaten for breakfast on Shabbat, as a special treat.
Iraqi tebit
The Iraqi Shabbat lunch dish is a little different from most of the others. It traditionally consists of rice, herbs and spices stuffed inside a chicken skin (or a whole chicken), before slow cooking. The rice becomes rich and fragrant and is served piled up with the meat on top.
A homely, comforting dish, tebit (sometimes called taybeet or t'beet) it is widely served in home-style restaurants in Israel. Today it is commonly made by simply cooking the rice and chicken together, rather than stuffing one inside the other.
Make it vegan
In this recipe for tebit-style rice I have done away with the chicken altogether to create a delicious vegan side dish, packed with wonderful Middle Eastern flavours.
It's rich and tasty and makes a great accompaniment to all kinds of things. You won't miss the meat at all!
Special spices – Iraqi Baharat
Tebit is flavoured with a special blend of spices known as Iraqi baharat. 'Baharat' simply means 'spices' in Arabic, and there are a great many variations. Like Indian garam masala, it can even vary from house to house! However, baharat does always include some key ingredients.
Iraqi baharat typically includes the following 7 spices:
black pepper
cloves
cardamom
nutmeg
cinnamon
cumin
paprika
I have given the amounts in the recipe below. As well as using this to season tebit, Iraqi baharat gives a delicious Middle Eastern flavour to all kinds of dishes. It also makes a lovely home-made gift for a foodie friend.
Iraqi tebit inspired rice
Since I prefer a plant-based diet, I decided to make only the delicious rice part of this traditional dish. I started off with a base of soft-cooked onions with plenty of oil, then added the rice, baharat, tomato puree and stock.
Then I covered the baking dish and placed it in the oven to cook.
Cooking time
Of course rice doesn't actually require many hours of cooking. So I let the rice cook just long enough to absorb all the lovely flavours, and create some fabulous crusty crispy bits around the bottom and edges of the dish.
Iraqi tebit – a one dish wonder
To make this into a one dish meal, you can also layer some prepared vegetables on top of the rice before cooking. Chunks of squash or sweet potato, flat mushrooms or sliced aubergine are all good. Simply toss them in a little oil and seasoning and carefully place them onto the rice and liquid before covering and cooking.
Once the dish is cooked, you can either spoon off the vegetables and serve them separately, or simply stir them into the rice to make a tasty all-in-one rice dish that's equally good as a main course or a side.
When to eat Iraqi tebit rice?
You can make this delicious tebit rice for a weeknight dinner, or leave it longer for a delicious Shabbat treat on a Friday night. You can serve it with your choice of vegan protein, or add some eggs to the pot if you want to enjoy haminados with your tebit rice.
Dress it up or down, it's delicious with almost any kind of meal!
What kind of pot?
To make this Iraqi tebit rice you will need a pan/pot that can be used both on the stove, and also in the oven, such as a cast iron casserole pot. I used my pyroflam pot, which I also use to make baked risotto and similar dishes. I love it because it goes straight from stove to oven, it looks great, and it's much lighter than a heavy iron pot.
Unfortunately, DH dropped the glass lid and broke it. Aargh! However I have a set of silicone lids and the middle-sized one is perfect for covering this in the oven. It forms a nice tight seal so food doesn't dry out, it's flexible, and it's super easy to clean.
We bought the silicone lids to cover dishes in the microwave, and have massively reduced our plastic wrap (cling film) usage since having them. Such a great investment!
Why wait for Shabbat?
Although this tebit rice is inspired by a classic Shabbat dish, you can eat it anytime! No need to wait – you can enjoy all the flavours of this delicious Iraqi Shabbat stew whenever you like.
If you want deliciously easy, family-friendly recipes like this one delivered straight to your inbox, simply click here to subscribe. (Of course, I'll never pass on your email address to anyone.)
Iraqi Tebit Rice
Delicious Iraqi spiced rice, plus instructions to make your own baharat spice blend.
Equipment
Stove-to-oven lidded casserole pot
Ingredients
To make the baharat spice mix
5-6

cardamom pods

(or approx. ½ tsp ground cardamom)

1

tbsp

ground black pepper

2

tsp

ground cumin

2

tsp

ground cinnamon

2

tsp

ground turmeric (optional)

1½

tsp

allspice

1½

tsp

paprika

½

tsp

ground cloves

½

tsp

freshly grated nutmeg
To make the tebit-style rice
1

medium onion

2

tbsp

olive oil

3

cloves garlic

200

g

basmati rice (I prefer brown but white is fine)

1

tbsp

tomato puree

1½

tsp

prepared baharat spice mix (see above)

½

tsp

dried mint

350

ml

hot vegetable stock
Instructions
To make the baharat spice mix
Peel the cardamom pods to obtain the seeds inside, and place them in a grinder, mini blender or mortar and pestle. Crush/grind to a powder, then add the remaining spices and mix everything thoroughly. Store in an airtight jar.
To make the tebit-style rice
Preheat the oven to 180°C (350°F).

Peel and finely dice the onion. Heat the olive oil in an ovenproof pan over a medium flame, then saute the onion, stirring occasionally for 6-8 minutes until golden.

Peel the garlic cloves and crush them into the pan. Add the rice and stir. Fry everything together, stirring, for about 2-3 minutes until the rice is well coated in oil and starting to become translucent.

Add the tomato puree, the baharat spice, and the mint, and mix well to combine. Cook for a further minute or so.

Add the vegetable stock and mix well. Scrape the bottom of the pot to ensure nothing is sticking.

Cover the pot tightly and transfer to the oven. Bake at 180°C (350°F) for about 45 minutes until all the liquid is absorbed, and the rice is cooked.

Remove from the oven and fluff the rice with a spoon. Scrape any crusty bits from the edges and mix in (these are the most delicious bits!).
Notes
The recipe makes about 4-5 tbsp baharat spice mix. It will store in an airtight jar for a few months, and can be used to impart a delicious Middle Eastern flavour to all manner of foods. 
If you want to cook the rice for longer (to serve it on a Friday evening for instance), add an extra 50-100ml stock or water, and make sure the lid is very tightly fitted to prevent the rice from drying out.
Nutrition
Nutrition Facts
Iraqi Tebit Rice
Amount per Serving
% Daily Value*
* Percent Daily Values are based on a 2000 calorie diet.
More delicious rice recipes
If you're a fan of delicious rice, you might also like to try this easy all-in-one-pan roasted vegetable rice pilaf, this tasty smoked mackerel kedgeree, or this wonderful vegan Mejadra – Middle Eastern rice and lentils.
If you're looking for other ways to use baharat, how about some baharat ramen snack mix, from This Healthy Table, or baharat roasted beet humous, from Dish 'n' the Kitchen.
I'm joining in with #CookBlogShare!